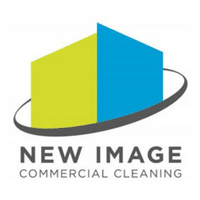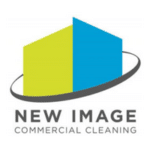 Edmonton and area including:
Leduc, Sherwood Park, Beaumont, Acheson, Winterburn, Spruce Grove, St. Albert, Fort Saskatchewan and, Nisku.
Leduc
Are you living in Leduc and in need of professional and experienced Janitorial services? We have been providing the great people of Leduc with a cleaning service that has not only worked in the cleaning industry for years but is also a company that you can trust. Our expertise within our highly trained and skilled team offers some of the best cleanings in regard to commercial properties, office spaces and also janitorial services. We are highly recommended and we ensure you your experience with us will be an experience you won't forget. Contact us for your Leduc janitorial services today!
Sherwood Park
Living outside the city in the beautiful Sherwood Park area? No worries we also service your area with highly good cleaning rates and talented staff. Experienced and educated Janitorial services can be hard to find at times, this is why we expanded to areas that serve outside of Edmonton. The cleaning services we provide are the same for all locations which include commercial cleaning, janitorial services, and office cleaning among others. If you're interested in a cleaning company that will have you calling back for more, contact our cleaning professionals today at New Image Cleaning.
Beaumont
New Image Cleaning has been serving Beaumont for many years and is known to provide some of the best cleaning/janitorial services available. We have gained a great reputation among our clients and ensure you that if you choose us as your cleaning service in Beaumont you will not be disappointed. Our team is capable of handling mess and can change the atmosphere from a messy to a shiny clean environment that will have you saying Wow! We provide the change needed to give your commercial properties and office spaces the look they deserve. If you're in Beaumont don't hesitate! Contact New Image Cleaning today!
Acheson
In an area such as Acheson sometimes it's hard to find local cleaners. We get it and that's why we come to you. We have served in the surrounding areas of Edmonton for years. We are simply one phone call away from a mess to a clean and clutter-free space. Our janitorial services in Acheson from our experienced and well-trained staff will leave you speechless. If you're in need of a commercial space or office cleaning, contact us today! We will be there for you and give you the New Image you're looking for. Contact New Image Cleaning today!
Winterburn
From Winterburn? Is it cold or hot there? We understand in Alberta it's both and sometimes you're in need of some help. No problem, at New Image Cleaning we come to you when your commercial property, or office space or if you're simply requesting janitorial services. We have serviced the area of Winterburn throughout the years. Our very talented team of cleaning experts is available to assist you. Give New Image Cleaning a call today! You have nothing to lose but everything to gain from a clean space and a new image. 
Spruce Grove
Do you live in the beautiful area of Spruce Grove? Are you in need of commercial cleaning services, office space cleaning or Janitorial services? Look no further than New Image Cleaning as our cleaning staff have the experience needed along with the equipment to provide you with some of the best cleaning services and janitorial services in Spruce Grove. Contact us now for an estimate! We provide affordable rates and an experienced clean.
St. Albert
If you're in search of a reputable cleaning company and janitorial services in Leduc we are here to help. We have served clients in Leduc for commercial cleaning, office cleaning and janitorial services among other cleaning services for many years. Our cleaning team is extremely educated in the cleaning industry and we are ready to serve. So if you live in Leduc and looking for a cleaning company contact New Image Cleaning today. You will be surprised by what we can do for you at a rate that's affordable and reasonable. 
Fort Saskatchewan
Living it up in Fort Saskatchewan? Is your commercial property or office space in need of janitorial services or cleaning services? We can assist you in properly cleaning your commercial property or office space giving it the fresh new look it deserves. Our cleaning services have operated in Fort Saskatchewan for many years and our experience has resulted in many persisting clientele Our testimonials speak for themselves and feel free to give us a call anytime. We can assist you and give you a free cleaning estimate. 
Nisku
Are you in need of Nisku janitorial services that are professional and convenient? We serve many locations outside of Edmonton when it comes to commercial cleaning, janitorial services and office cleaning and Nisku is one of them. If you want a tidy area and looking for talented janitorial services in Nisku don't hesitate and contact us today. Our services are backed up by many major commercial companies. Contact us today for your free estimate today!