Office Cleaning Services in Edmonton, Alberta
Ensuring your workplace is routinely clean is an important step for any organization. It goes much further than just being pleasant, it can be the difference between success and failure.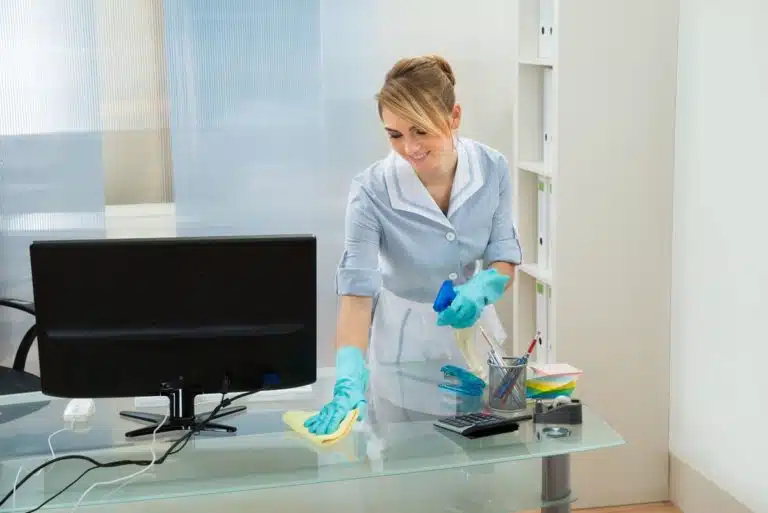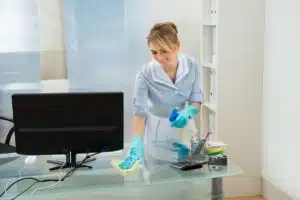 Office Cleaning Services
Office Cleaning Service we offer include:
Janitorial Cleaning Services

Touch point cleaning and sanitation, dusting, garbage disposal, mopping, sweeping, vacuuming, window cleaning etc. Available daily, semi-weekly, weekly or monthly.

Carpet Cleaning and Hard Floor Stripping Waxing, Buffing, and Maintenance

Deep carpet cleaning with HEPA filtration vacuum cleaners. Hard Floor services provided by certified floor care specialists.

Grounds Cleaning Services

We ensure your business looks great both inside and out.

Custom Cleaning Services

Contact us for custom cleaning inquiries and our experienced staff will ensure a job well done.
Benefits of Office Cleaning Services
Our Edmonton Office Cleaning Services can benefit your business in the following ways:
Client/Customer Satisfaction. Many potential clients and customers perceive your workplace as a representation of your products and services. A dirty workplace will lose you business.
Infection and illness prevention from unsanitary work environments. We will ensure your workplace follows all health guidelines.
Injury Prevention from untidy and dangerous workplaces. Injuries include slips, trips, falls and injuries caused by falling objects.
Productivity and Motivation increase. According to a study by OfficeMax in 2011, 77% of workers indicate that clutter affects their productivity and more than 50% said disorganization affects their motivation and state of mind.
Professional Reputation maintenance. A cluttered and dirty work area can be seen as a sign of laziness among other things. Here at New Image Cleaning, we work hard to ensure any reaction to your workplace is a positive one!
New Image Commercial Cleaning Services has proudly served the Edmonton, Leduc, Sherwood Park, Devon, Spruce Grove, Ft. Saskatchewan and St. Albert areas for over a decade. We form lasting relationships with our clients and strive to become better as time goes on.
Interested in our Office Cleaning Services? Contact us today!