WELCOME TO NEW IMAGE CLEANING
Cleaning Services in Edmonton, Alberta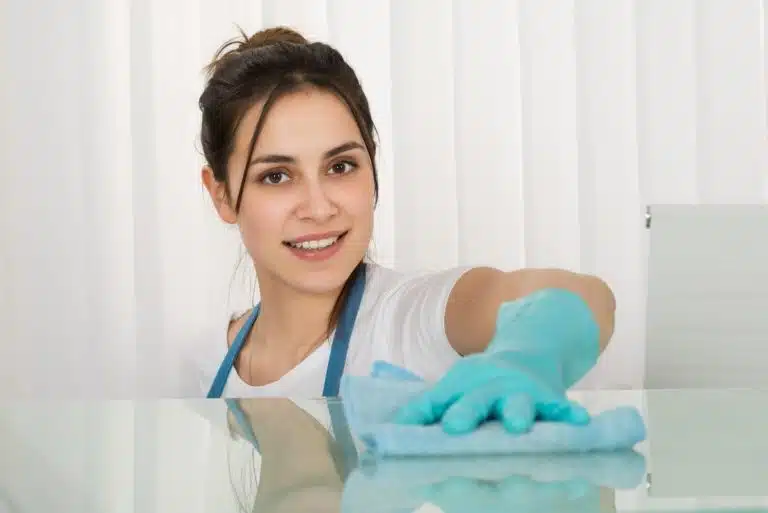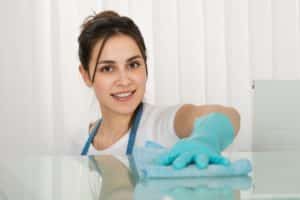 Are you looking for the best Cleaning Services in Edmonton? Look no further! You found us. New Image Commercial Cleaning Services will propose a cleaning program after your free onsite facility audit. Depending on your traffic and usage, we will recommend a solution that will keep your facility looking its best. Whatever your cleaning needs, New Image Commercial Cleaning Services has the answer:
Janitorial Cleaning Services
Daily, Semi-Weekly, Weekly or Monthly Cleaning
One of our highly trained Commercial Cleaning Specialists will be happy to provide service according to your schedule. Typical cleaning includes: cleaning and sanitizing bathrooms, emptying garbage, dusting and sanitizing work surfaces(desks, work tables, kitchenettes, board room tables, etc.) vacuuming carpets, sweeping and mopping hard floors, cleaning windows, other cleaning you may require. We always use environmentally friendly cleaning products.
Dusting High/Low Surfaces & Electronic Equipment
Dust mites have been linked to allergens and asthma. By breathing in the feces that dust mites leave behind, we are exposed to toxins that can cause or lead to health problems. Our high and low dusting program can cover areas in your facility where dust is usually forgotten. Some may accept the phrase 'out of sight, out of mind;' however, this is approach is rejected by New Image Commercial Cleaning Services.
Disinfect Door Knobs, Telephones & Light Switches
The health of your employees is our priority. Everyday our staff will ensure that viruses and bacteria are killed in the workplace by disinfecting the most commonly used areas in your facility. Small things can make a big difference.
Floor Care Services
Carpet Cleaning
Dirt and sand act like small pieces of glass on your carpet. Traffic on such carpets pushes these pieces through the carpet's fibres ultimately destroying this surface from the bottom up. With daily vacuuming and spot-removal practices, we can help you optimize the life of your carpets.
Don't replace those old carpets yet! Our carpet care specialists will make your carpets like new again for a fraction of the cost of replacement. High traffic dirt, stains and matted carpets are no problem for us. We offer a wide variety of carpet care services to help keep your carpets looking their best at all times. Give us your worst carpets and we'll make them look their best.
Hard Floor Stripping Waxing, Buffing, and Maintenance
To maximize the life of your floors we will ensure that all debris is removed by sweeping on a daily basis. We also provide daily mopping for a further clean. Floor waxing and grout cleaning routines may be recommended based on the traffic of your building. A detailed floor-cleaning program ensures the safety of your employees.
Our Floor Care Specialists know how to make your floors shine! In addition to stripping and waxing your floors, we offer regular maintenance plans to keep your floors looking their best. We even offer high gloss, no slip floors, tile and grout cleaning and floor care for industrial work areas. Whether 5 people or 5000 people walk on your floors everyday, NEW IMAGE COMMERCIAL CLEANING SERVICES INC. will keep your floors looking like brand new.
Clean and Disinfect Restrooms
To prevent the build-up of harmful bacteria and keep your restroom looking clean and smelling fresh, New Image Commercial Cleaners will make sure all surface areas are disinfected and wiped down. Sinks, mirrors, and toilets will be cleaned daily, paper products refilled, and garbage emptied. We want you to feel great knowing that your guests will be comfortable using your facilities.
Windows: Interior at Ground Level
Grease and oil from our skin can smudge and leave marks on glass making your windows seem dirtier than they are. Over time, if this grease and oil builds-up it will act as an adhesive that collects dirt and debris. This accumulation will make your windows appear dull. With our daily spot cleaning, we can make sure that fingerprints and any other marks are removed before they have the chance to build-up. We also offer a full interior and exterior window-cleaning service.
If you are looking for a service that you do not see listed above, contact us today.